Tracking/Reporting
Tracking and Reporting
Below are sample shots of our browser based program that allows you to maintain your employees as well as view productivity reports. The main login screen, accessible through any browser on your network: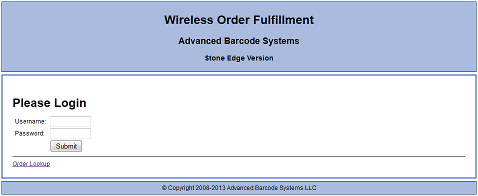 The employee management screen: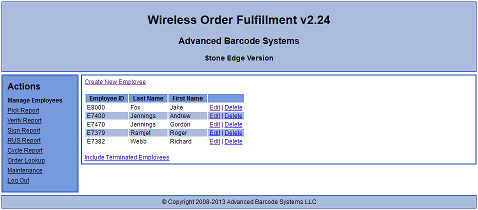 A report showing employee picking productivity: (Similar reports exist for the verify and sign processes.)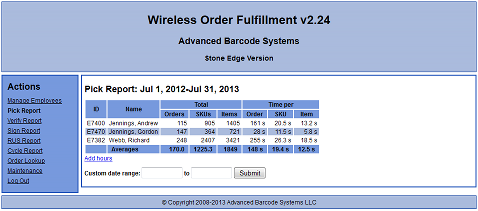 The pick, verify, sign details for an order: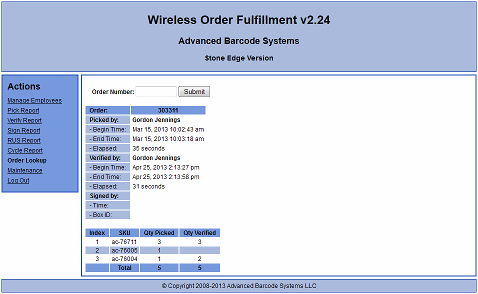 The inventory reconcile screen: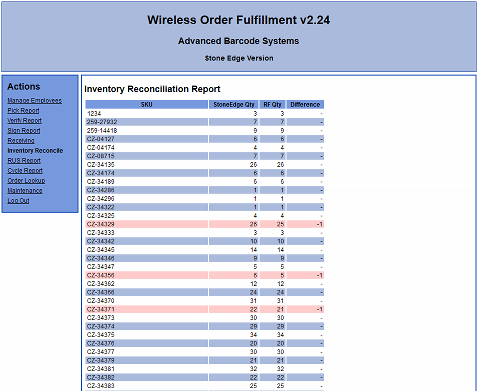 The receiving screen: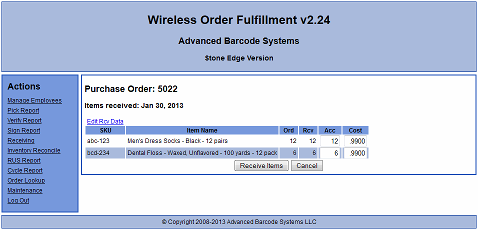 Let Barcoders.com provide you with a free price quote and help you increase your productivity, bottom line, and client satisfaction. Contact us at info@barcoders.com.